Swindon children's centre cuts proposal criticised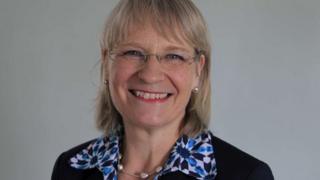 Plans to make further funding cuts to children's centres in Swindon have been described as "appalling" by the local Labour parliamentary candidate.
The Conservative-run local authority proposes to reduce the budget by £770,000 and close seven centres.
It comes a year after Swindon Borough Council's cabinet agreed a £380,000 cut to its children's centres budget.
A decision over whether to hold a consultation into the plan will be made at a cabinet meeting next week.
If agreed, it will involve parents and staff and run from 29 July until 3 October.
But former Labour MP for South Swindon Anne Snelgrove, who was voted out in 2010, described the move as "appalling" and said it would "affect the future of vulnerable children across Swindon for years to come".
'Financial challenges'
"I fail to see how the council will fulfil its duty to work with the most vulnerable children when most parents will live too far away from the remaining centres to make use of them," she said.
The proposed cuts would see Butterflies, Ladybird, Eldene, Croft, Saltway, Robert Le Kyng, and West Swindon centres close.
They would be replaced by a consolidated "super cluster" and "multi-generational family centres" in the town centre and west Swindon, which are free of Ofsted control.
Conservative councillor Fionuala Foley said centres catering to the most vulnerable children, at Penhill and Pinehurst, Moredon, Drove, Gorse Hill, the Parks and Walcot East, would remain open.
She said: "The centres that are left are being ring-fenced because those are the areas that deal with most vulnerable children.
"It is never easy when you have to make cuts, but with the financial challenges facing us over the next three years that is the difficult decision that has to be made by those in charge."
If approved, the changes are expected to come into effect by April.