Thousands of motorists caught in Swindon bus lanes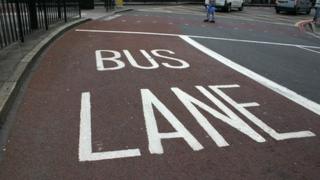 More than 5,000 motorists have been caught driving in bus lanes or through bus gates in Swindon in five weeks.
During the first three weeks of the enforcement Swindon Borough Council issued 4,533 warning notices but since 21 July it has sent 1,057 £60 fixed penalty notices.
A council spokesman said all areas where motorists were caught had "clear warning signs" of the enforcement.
The measures apply to 19 bus lanes and 24 bus gates in the town.
A council spokesman said the authority "did not want to install cameras" but the number of people caught using bus lanes and bus gates had shown "the scale of the problem".
If the fixed penalty notice is paid within 14 days the charge of £60 falls to £30. If not paid within 28 days, the charge increases to £90.