Farepak compensation cheques still not cashed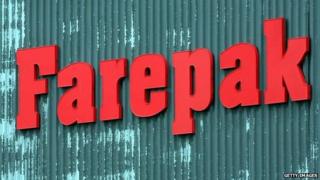 Thousands of customers of a Christmas savings club which collapsed exactly eight years ago have not collected their compensation money.
Farepak, which was based in Swindon, collapsed in October 2006, leaving about 116,000 people with total losses of £38m.
More than 11,000 people have still not cashed the cheques sent to them by liquidators.
The Government Insolvency Service took over the claims process last year.
Deborah Harvey, from the Farepak Victims Committee, said the average amount of each cheque was £120.
She said: "Perhaps [they are unclaimed] because it was nominal amounts, maybe people have pushed [the cheques] in the back of a drawer, left them in a handbag and forgotten about them.
"Our biggest fear is these customers were older people and they've passed away.
"It's been left to the Insolvency Service to find those people to re-issue a new cheque. It's not right."