Bishop says Salisbury worthy of top 10 world cities list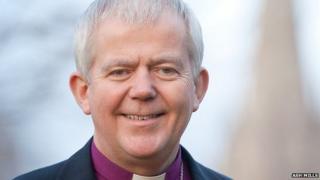 The UK city of Salisbury has been named among the top 10 cities in the world to visit, by the Lonely Planet travel guide. We should not be surprised - it is one of the loveliest places on earth, writes the Right Reverend Nicholas Holtam, Bishop of Salisbury.
"Salisbury is lovely; a quintessentially English cathedral city.
After the painter John Constable was taken from here to Winchester by his friend John Fisher, he wrote to his wife that Winchester is more magnificent - but Salisbury is more beautiful.
The Cathedral Close is the largest in England and arguably the finest of cathedral precincts in the whole of Europe, while our elegant 13th Century cathedral is the main draw for tourists, with the tallest spire in England.
We have the best of the four original versions of Magna Carta and next year's celebrations for its 800th anniversary makes 2015 a particularly worthwhile time to visit.
We love the sense of community here. It is a warm and friendly place - maybe that's because there are so many military here. They have moved around a lot and know how to put down roots quickly.
In many ways this is prosperous middle England, but like any community at the moment, there are big gaps between rich and poor.
The Trussell Trust foodbanks started here. Charity begins at home, but does not stop at home.
Every summer, my wife and I host a garden party to raise funds for medical care in the South Sudan, one of the world's poorest countries.
It's almost like a trip back in time: a traditional summer fête with games and rides on a camel or in a Bentley, a silver band and children serving strawberries and cream.
Salisbury has a real old-fashioned charm, but just because it is old-fashioned doesn't mean it's stuffy.
When we came to live here in 2011, we were struck by the way we were invited to be part of a community at the start of the West Country, with hospitality to match.
We have great pubs, a theatre, arts centre and the Salisbury International Arts Festival. It is a great small city and the water-meadows, right in the city centre, make it even more special.
It is surrounded by Wiltshire's gorgeous chalk valleys and downland, which makes excellent walking country.
Put simply, Salisbury is one of the loveliest places on earth."