Marlborough residents thanked for 'smashing' hospice appeal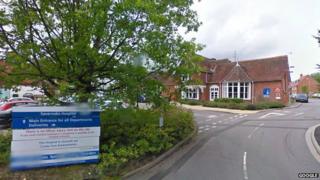 The residents of a Wiltshire town have been thanked by a local hospice after "smashing" its £75,000-fundraising target for a new outpatient centre.
Prospect Hospice in Marlborough launched the appeal to open the unit at Savernake Hospital in October.
The hospice will run physiotherapy, occupational therapy and bereavement services at the centre, which it hopes to open in July.
Spokesman Richard Hammond said they had been "overwhelmed" by local generosity.
"It has been humbling to see so many individuals, schools and businesses show their support," he added.
"Special thanks must go to the Friends of Savernake Hospital for their match funding of £20,000.
"It is hugely encouraging that the community clearly shares our vision to bring Prospect Hospice services closer to home for local patients, families and carers who look to us when our help is needed. "
Mr Hammond said the hospice, which had already secured £125,000 from a charitable trust, was now raising funds for the centre's upkeep and daily running costs.
The centre will provide the new services in conjunction with the Great Western Hospital Trust.
The hospice's community-based specialist nurse for Marlborough and the surrounding villages will also work from the new setting throughout the week.