Wife killer Leonard Webb sentenced to hospital order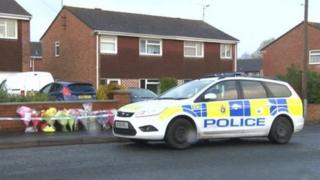 A retired Army officer who stabbed his wife to death is likely to spend the rest of his life in hospital.
Leonard Webb, 69, previously pleaded guilty to the manslaughter of his wife Doreen, 64, on the grounds of diminished responsibility.
Webb had denied her murder, at their home in Durrington, Wiltshire.
He was sentenced to a combined restriction and hospital order and told he would not be released while he remained a threat to the public.
'Devastating impact'
Winchester Crown Court heard he attacked his wife at their home last April and paramedics were unable to save her.
The court was told Webb's mental health disorder began after he contracted malaria while serving in Oman.
While home on leave, Webb made the first of several suicide attempts as he suffered from relapses of the condition during the rest of his life.
The judge Mr Justice Dingemans said: "It is apparent from the victim impact statements that Mrs Webb was a much-loved mother, grandmother and friend and that your actions have had a devastating impact on Mrs Webb's and your children and grandchildren.
"In my judgment you are also a real danger to the public. This is because you have shown, over the years, that you can cease taking your medication and relapse into very severe depression and that, in that state, you are capable of killing, even those most close to you.
"The evidence shows that you might never be released from the combined hospital and restriction order."