Visit Wiltshire: Lack of hotels 'affecting tourism'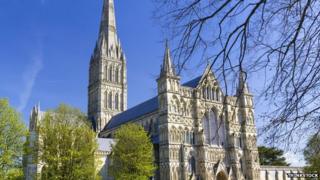 The lack of peak season holiday accommodation in Wiltshire and improved online marketing are being debated in a tourism conference in Salisbury later.
Visit Wiltshire is hoping to find new ways to boost visitor numbers and encourage overnight stays.
David Andrews, from Visit Wiltshire said: "We're putting increasing focus on digital activity and social media."
Some 230 people who work in the industry and 50 of the county's main tourist attractions are taking part.
According to Visit Wiltshire, about 20m people visited the county in 2013 but 18 million were on day visits and only 1.7m stayed overnight.
"We certainly could do with more capacity, not just hotels, but camping and glamping, lodges and boutique hotels.
"We don't have enough accommodation and that's what we're going to be talking about at the conference," added Mr Andrews.
The lack of online presence of existing attractions and accommodation on consumer travel websites is also a key issue being debated.
Firms will also be advised on what they can do to attract visitors, like engaging in social media and boosting their presence on consumer travel websites.