Wiltshire ex-soldier denies defrauding Help for Heroes charity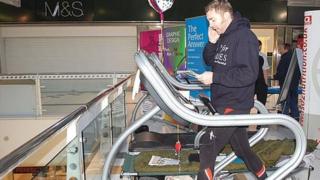 A former soldier has denied defrauding the charity Help for Heroes while asking for donations for endurance challenges.
Mike Buss, from Swindon in Wiltshire, pleaded not guilty to fraud between 3 and 30 October 2010 at Swindon Crown Court.
No figure was disclosed at the hearing about how much Mr Buss is alleged to have kept from the money he raised.
The trial is scheduled to take place on 28 September.
In 2010, Mr Buss undertook a number of challenges such as running 500 miles on a treadmill and running consecutive marathons for several days.
Former Green Jacket Mr Buss spent 10 years in the Army and served as a lance corporal in Northern Ireland.