Westbury hospital demolition petition launched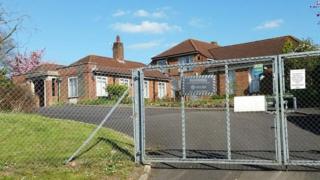 Campaigners against plans to demolish a community hospital site in Wiltshire have started a petition calling for it to be saved.
The NHS wants to sell off the Westbury hospital site to a housing developer to build 72 houses.
Wiltshire Clinical Commissioning Group said it would be too costly to reopen the hospital, which closed in 2012.
NHS Property Services said selling the site to build the houses would raise "much needed funds" for the NHS.
Erica Watson from the Sensible Thinking on Patients (Stop) campaign said: "We feel the sale is premature. It's a valuable healthcare facility site,.
"The need for community hospital beds is and always will be there.
"To sell a site where there is already a hospital for housing, without any consultation with the community, just seems like madness."
An NHS Property Services spokesperson said: "Our proposal to gain planning permission for about 70 homes at the site would not only create local housing but would release much needed funds for the NHS through the eventual sale of the site.
"This is a great opportunity to turn a vacant site that commissioners say they no longer need for healthcare into something far more beneficial for the local community and the taxpayer.
"The hospital ceased operation in April 2012 and has been declared surplus to NHS requirements by healthcare commissioners."
Protesters have begun collecting signatures for the petition in Westbury.