Northallerton swimming pool reopens after boy's death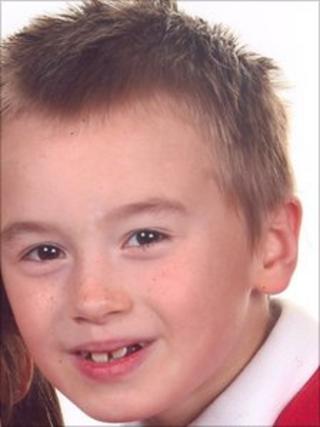 A leisure centre swimming pool has reopened three days after an incident in which an eight-year-old boy died.
Kaimen Ward, of Ashlands Road, Northallerton, died after getting into difficulties at Hambleton Leisure Centre in Northallerton on Wednesday.
Hambleton District Council, which closed the centre as an investigation got under way, reopened it on Saturday.
The council said: "The message to the public is that our leisure centres are safe places to go."
'Tragic circumstances'
Both the local authority and North Yorkshire Police are carrying out investigations into the incident and the Health and Safety Executive has been notified.
An inquest into Kaimen's death is expected to open and adjourn early next week, police said.
Council chief executive Peter Simpson said: "What we have got here are some very tragic circumstances.
"It is a very difficult time, both for those who are providing the services at the leisure centre and for the family.
"For there to be any accidents at all in our leisure centres is extremely rare to say the least.
"They are safe places to visit and our staff are well trained in dealing with these sorts of incidents."
Classmates 'shocked'
Meanwhile, the head teacher Bullamoor Junior School where Kaimen was a pupil has added his tribute to those of the boy's family.
Sean Thomas said: "Kaimen's death was an absolute tragedy.
"Kaimen was a very friendly, likeable boy and a lively member of Bullamoor school.
"He will be greatly missed by all his classmates and children in the wider school and we are all very shocked and saddened that this has happened.
"There will be a huge hole left in the life of the school.
"Our thoughts and deepest sympathy are with Kaimen's family, especially Caroline his mother and his twin sister Hope Ella. They have lost a very special person. His huge smile will remain with us."