York presents its case for World Heritage Site status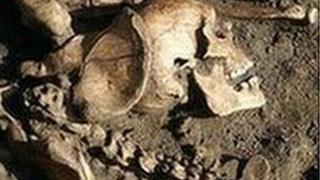 Archaeological experts and council officials are presenting the City of York's case for World Heritage Site status to peers and MPs in London.
A group headed by the city council's chief executive, Kersten England, was hoping its bid would be accepted on to the list of nominations.
An initial bid was made in June, but now the fine detail of the application is being presented.
Archaeological expert Peter Addyman said the city had a rich history.
A bid in the summer was made to the Department for Culture, Media and Sport as the first step of a process that could take several years.
If successful, the city would join Fountains Abbey near Ripon and Saltaire near Bradford as World Heritage sites in Yorkshire.
'Major surprise'
The presentation and bid will be assessed by a panel of experts before it is considered for a tentative list of sites in 2011.
City archaeologist John Oxley will give the audience a special briefing along with Mr England.
The first nomination on the UK list will then be submitted to the Unesco World Heritage Committee in 2012.
Dr Addyman, the former chief executive of York Archaeological Trust, said: "The fact that York is not a World Heritage Site comes as a major surprise to most people.
"We are making York's case based on our unique waterlogged archaeological deposits.
"This meeting is to brief MPs and others on the city's archaeological richness, which in our view certainly qualifies York to be a World Heritage Site.
"Our aim is to put this anomaly right."