Woman's debt after winning RSPCA will challenge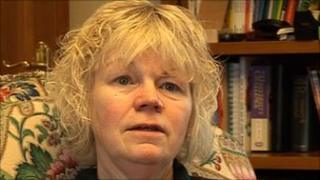 A woman says she has been left with "substantial debt" after winning a legal fight to overturn her parents' will which left a farm to charity.
Christine Gill, 59, of Northallerton, won a High Court battle in 2009 to overturn the will, which left her parents' £2.4m estate to the RSPCA.
The charity then lost a legal challenge to that ruling last year.
Dr Gill said she had used her life savings and was now waiting to see if she was liable for any legal costs.
Her father died in 1999 and following the death of her mother in 2006 she saw the will in which her parents had left Potto Carr Farm to each other and then to the RSPCA.
The Leeds University lecturer then began court proceedings to reclaim the farm under the 1975 Inheritance Act.
At the court hearing in 2009, Judge James Allen QC found that Dr Gill's mother had wanted her daughter to inherit the farm but Mr Gill - who he described as a "bully" - had exerted pressure over his wife to favour the RSPCA.
The RSPCA launched an appeal last December but that was lost.
'Financial risk'
Although Dr Gill has won her four year battle she said the legal costs were substantial and accountants were now deciding what percentage each party must pay.
"It's always been the money that's been the big worry because my lawyers and I had to take the financial risk and what would have happened if this had gone wrong and it so easily could have happened," she said.
"I now have substantial debt to cope with and whether I see any money coming back to me or whether I have to find a little bit more I don't know. It's just another waiting game."
Dr Gill's lawyer Mark Keenan said he was "confident" of recovering a "substantial sum" for her.
He added: "Christine has won the case and has costs orders against the RSPCA because the courts found it had acted unreasonably.
"Christine obviously had to fund the case out of her own resources. We shared some of the risk by doing the trial on a no win no fee basis.
"How long it will take to recover the costs is a matter for the RSPCA and the court."