County slashes outdoor education centres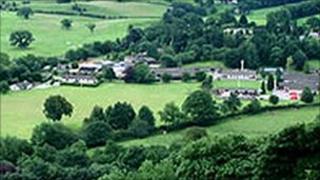 Education officials in North Yorkshire have decided to close half the county's outdoor learning centres after cutting a £1m subsidy from the ventures.
Centres at Great Fryupdale on the North York Moors and Humphrey Head Centre in Cumbria will close.
And to keep two other centres running, at Bewerley Park near Pateley Bridge and East Barnby near Whitby, every school has to contribute cash.
The National Union of Teachers said the cuts were "obviously very sad".
In a statement North Yorkshire County Council said the authority had to find £69m in savings over the next four years.
It said: "As part of this requirement The Children and Young People's Service must find over £19m with nearly three quarters of this amount to be found within the first two years."
'Precious' service
But Paul Busby of the National Union of Teachers in North Yorkshire said it was only the provision of cash from schools that had saved the remaining two centres.
He said: "Obviously we're very sad that cuts the current coalition government has forced upon local authorities has given need for this.
"The county council has allocated sufficient funding for Bewerley Park and East Barnby to operate with different a staffing structure."
Mr Busby said the county's Teacher's Forum had agreed to provide cash to help maintain the remaining two centres operating.
Councillor John Watson, North Yorkshire's executive member for schools said: "We have set great store in North Yorkshire by the fact that all the county's children have had the opportunity while at school of enjoying high quality and adventurous activities through our outdoor education service.
"Although the county council has had to make some very tough budgetary decisions we are pleased that through this partnership with schools we have been able to protect this precious entitlement."