Thieves steal racing pigeon flock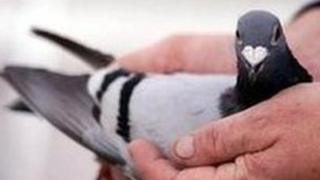 Thieves stole a flock of award-winning racing pigeons from their lofts in the second bird-theft incident in Scarborough in the last two weeks.
Eleven birds were taken from six lofts at Johno's Field on Monday night.
In a similar incident on 28 February, seven racing pigeons were stolen from a hut at Prospect Mount allotments, police said.
The "devastated" owner of the Johno's Field birds is offering a £50 reward for information.
Pc Sarah Margetts said: "These thefts are devastating for the victims who have spent a great deal of their time training the birds for competitions which they will no longer be able to compete in this season.
"I am appealing for information from anyone who knows who has stolen the pigeons or who may have seen or heard anything on the night they were taken."
The reward is being offered for any information leading to the conviction of the people responsible for the theft, police said.