Things to do in York & North Yorkshire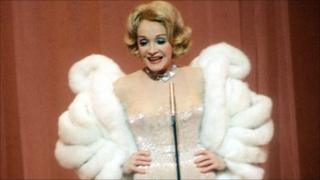 Here's a few suggestions to help you plan your leisure time in North Yorkshire.
Exhibitions
Thirty Pieces of Silver by Cornelia Parker is on display at York St. Mary's. The piece has been loaned from the Tate as part of a year long celebration of the visual arts in Yorkshire.
The work includes plates, spoons, candlesticks, trophies, teapots and trombones, which Parker collected and then squashed with a steamroller. The resulting thirty silver discs are suspended from the roof of the church on fine wires.
The exhibition can be seen at York St Mary's until 30 October.
Learn more: In pictures: Art transforms church
Like this? Try this...
The first major exhibition in over 30 years devoted to the Victorian artist John Atkinson Grimshaw takes place at the Mercer Gallery in Harrogate.
This exhibition, which brings together over 50 major works, is a once in a lifetime opportunity to see paintings by this celebrated self-taught artist, including many works not seen in public for decades and generously lent by private collectors.
Atkinson Grimshaw: Painter of Moonlight runs at the Mercer Gallery until 4 September.
Or this...
The Chapter House of York Minster will become home to a collection of etchings, drawings and poetry by local artist Jane Kennelly and poet Nigel Forde.
The exhibition runs until 5 September.
Theatre
The Stephen Joseph Theatre in Scarborough presents Marlene by Pam Gems this summer.
The show is set in Paris in the the 1970s as legendary screen and stage actress, Marlene Dietrich, now in her seventies, is preparing for her evening's solo performance.
Interspersed with much-loved songs of a bygone era, including You Do Something To Me, Le Vie En Rose, Lili Marlene and Falling In Love Again, this is a moving celebration of the woman behind the myth.
Marlene runs at the theatre until 3 September.
Extra inspiration