Unemployed former Jarvis workers in York rally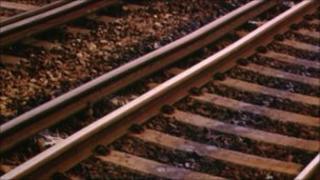 Former employees of rail maintenance firm Jarvis are holding a rally in York to mark a year since they lost their jobs when the company collapsed.
About 1,200 people were made redundant across England when talks between Network Rail and the administrators broke down on 1 April 2010.
More than 300 jobs were lost in Doncaster and 350 in York.
Former Jarvis worker Bill Rawcliffe, who is currently unemployed, said: "The last year has been absolute hell."
'Out of the blue'
The 54-year-old said he would be among those attending Thursday's afternoon's rally at the Crescent Working Mens' Club off Blossom Street.
Mr Rawcliffe said: "We went to work on 31 March [2010] and just out of the blue got told you haven't got a job.
"Within 48 hours we saw Network Rail award our work to another company and we've just been watching other people do our jobs."
Mr Rawcliffe claimed that workers from other parts of the UK were now coming to do rail engineering work in York.
He also said that those former Jarvis workers who had found work in the rail industry were now earning 30% less in wages.
'Belly up'
Hugh Bayley, Labour MP for York Central, said: "I think the Jarvis workers were treated very badly.
"Network Rail could have done and should have done more to stop the company going belly up."
He proposed that Network Rail should set up a register of trained and qualified former Jarvis staff.
He said he would like to see those workers called upon when Network Rail contractors wanted to take on additional staff.
A Network Rail spokesman said: "It is never easy to see one of our suppliers cease trading and to see redundancies as a result, especially when there is plenty of work available and investment in the railway is at historically high levels.
"However, it must be recognised that a company, especially one in a challenging trading position, also needs to secure ongoing support from its lenders. ‪
"Network Rail took a number of steps to assist Jarvis, which went well beyond the form and level of support a company could normally expect to receive from a customer."