North Yorkshire Police control room to close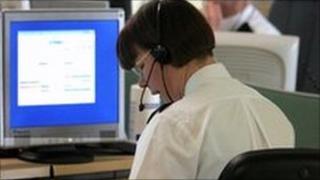 North Yorkshire Police is to close one of its 999 control rooms in a bid to cut costs, the force has confirmed.
Control room functions will switch from the site at Newby Wiske near Northallerton to a new centralised operation at Fulford in York by 7 July.
The force said it could not yet give figures for how many jobs would be lost or how much money saved by the move.
Assistant Chief Constable Tim Madgwick described the decision as "difficult and painful".
The move comes on top of plans already announced by North Yorkshire Police to cut 210 staff posts over the next four years as a result of losing up to £11m in government funding.
'Doing more with less'
Mr Madgwick said: "The move to a centralised control room is all about securing a sustainable and successful future for North Yorkshire Police at a time when funding has decreased significantly.
"It won't be easy, and we are all fully aware of the difficult and painful decisions that have had to be made, but we strongly believe that we can achieve our ultimate aim of 'doing more with less' and ensuring North Yorkshire and the City of York remains one of the safest and low-crime areas in the country."
Staff members affected by the changes are now attending meetings to discuss their options, which include redeployment and voluntary redundancy, the force said.
A further announcement would be made by North Yorkshire Police later this week "regarding more key changes to the organisation".
This is believed to involve a shake-up of "front counter" services at smaller police stations and facilities shared with councils in town centres.