Postmistress murder jury can give majority verdict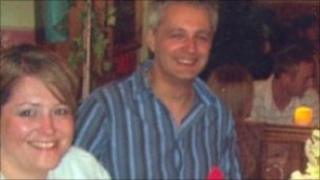 The judge has told the jury in the trial of a shopkeeper accused of murdering his postmistress wife that he will accept a majority verdict.
Robin Garbutt, 45, denies murdering his wife Diana, 40, as she slept in March 2010.
She was found in the living quarters above The Village Shop and Post Office in Melsonby, North Yorkshire.
On the third day of deliberations, Mr Justice Openshaw said he would accept a decision in which ten jurors agreed.
Mr Garbutt has told Teesside Crown Court that an armed robber had made him hand over cash and when he went upstairs he found his wife had been killed.