Church makes rural 'commitment'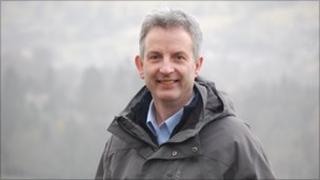 The church has an "important" role to play in rural communities, it has been claimed.
Andy Ryland, 49, was commenting ahead of a special service marking his appointment as rural officer for the Diocese of Ripon and Leeds.
The Bishop of Knaresborough said the appointment marked a "significant" step in the church's commitment to the countryside.
Mr Ryland succeeds Canon Leslie Morley who retired from the post last year.
The Bishop of Knaresborough, James Bell, said: "This is a tremendously important role in these times when issues such as food and farming, the care and use of the countryside, sustainable communities and indeed, the Big Society, are so prominent."
Mr Ryland previously worked as transport and visitor management officer for the Yorkshire Dales National Park Authority.
He said one of his main concerns would be to support churches as a vital part of rural communities: "Archbishop John Sentamu recently pointed out when he was asked about the Big Society that the church has been doing it for over 2,000 years.
"I see that rural churches have an immensely important role in building on this foundation; immersing themselves in their communities and in addressing the issues that are affecting rural life."
The service marking his appointment will be held at St Mary's Church in Bolton on Swale near Richmond on May 4.