Moore racing family faces legal threat over race track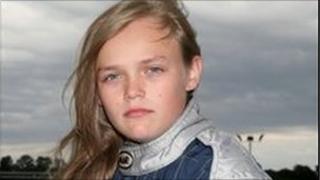 The father of a North Yorkshire motor racing champion faces legal action for using land he owns as a race track and dumping ground.
Simon Moore has been served with six enforcement notices by Harrogate council after complaints about noise at Marston Moor airfield in Tockwith.
The notices relate to racing cars and go-karts, dumping tyres and scrap vehicles and other planning issues.
In 2009 Mr Moore's daughter, Sarah, 17, won the Junior Ginetta championship.
Her brothers are also involved in motor racing while their father, himself a former racer, manages the team.
Local resident Bill Bowyer said he has been writing to both Harrogate and North Yorkshire councils for over a decade about "noise, noise and more noise" from the racetrack.
"We find it quite distressing, so much so at times we need to go out to get away from it," he added.
Mr Moore has until the 17 May to appeal against the orders or comply with them.