Police treatment centres ask for increase in donations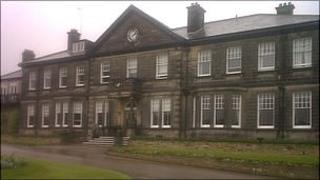 Police officers are to be asked to donate more from their salaries to ensure the future of two treatment centres for ill or injured personnel.
Based in North Yorkshire and Perthshire, the centres are largely funded by voluntary donations from serving officers.
The Police Treatment Centres charity fears its income is likely to fall amid a reduction in police numbers.
From this summer, the charity said it would ask officers to give more.
The centres, at Harrogate in North Yorkshire and at Castlebrae in Perthshire, treated almost 4,000 retired and serving police officers in 2009/10.
It costs £4m a year to run the centres.
In 2010 most police officers, mainly from the northern forces in England and those in Scotland and Northern Ireland, donated £1.21 per week from their pay.
Michael Baxter, chief executive of the police treatment centres, said it was inevitable that their income would fall as the government proposes to cut its funding for the police by 20% by 2015.
Mr Baxter said: "A 20% reduction will mean fewer officers and fewer donations for us. We've never been a fundraising organisation but we're going to have to be.
"We've already decided to ask officers to give slightly more a week if they can from this summer."