Pool rules call after Northallerton boy, 8, drowns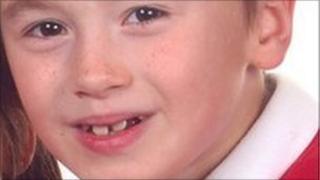 A coroner has called for tighter swimming pool regulations after a boy aged eight drowned in North Yorkshire.
Kaimen Ward died at Hambleton Leisure Centre, Northallerton, in August while swimming with a group of friends.
An inquest jury returned a verdict of death by misadventure after hearing some of the group he was with had been drinking.
Coroner Michael Oakley said he wanted those suspected of drinking to be barred from using swimming pools.
The inquest heard Kaimen had gone swimming with three teenagers, his twin sister and an 11-year-old friend as his mother Caroline was afraid of water.
'Lax and irresponsible'
The jury was told the group had been told off by pool-side staff for going down a slide in a group, being rowdy and splashing about.
Staff also asked them if they had been drinking and smelt their breath.
At the inquest one of the teenagers admitted they had had a glass of wine before going to the pool.
The court was told that Kaimen had become separated from the group and was found lying at the bottom of the pool by one of the teenagers.
He died despite efforts to revive him.
Coroner Michael Oakley said the teenagers had been "lax and irresponsible".
He said that despite the pool being "run entirely within the current guidelines, sometimes it takes a tragedy like this for people to look again at procedures and guidelines to see if they can be improved".
Council consideration
He said he would write to the government and Hambleton District Council recommending that those suspected of drinking should be barred from using the pool and there should be an increase in the number of lifeguards on duty.
He also recommended blinds on pool-side windows to prevent glare on the water.
Following the inquest Peter Wilkinson from the council said: "This was a tragic accident. We have listened carefully to what the coroner has had to say.
"We will consider his recommendations and respond as appropriate as soon as possible."