Most street lights in North Yorkshire face switch-off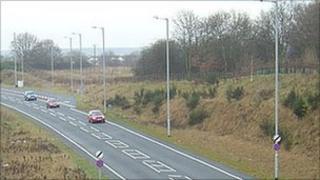 Most street lights across North Yorkshire could be switched off at night as part of a cost cutting measure by the county council.
The proposals would see two-thirds of the 48,000 street lights in the county being turned off between midnight and 0500 GMT.
The four-year plan would reduce the £1.7m street lights budget by £400,000.
North Yorkshire council said lights would not be switched off in areas where crime and safety was an issue.
Full consultations will be carried out with local communities before any streets lights are turned off or removed.
Carbon emissions
County councillor Gareth Dadd, executive member for highways and planning services, said it was important the police and local town and parish councils were involved in the assessment process.
"We want to ensure that only non-essential street lights are removed or switched off for part of the night," he said.
Apart from the budget saving, the council claims the proposals would also reduce carbon emissions by almost 2,000 tonnes by 2015.
The first scheme to be introduced will be on the A63 Selby bypass, where half the street lights will be switched off overnight by the end of this year.