Pindar searches for new investment 'to save company'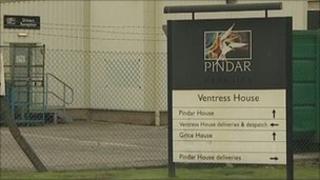 The chairman of Scarborough printing firm Pindar says the business needs new investment to survive.
Andrew Pindar said he was now looking for new investors or buyers for the family-owned firm, which was founded in 1836.
The company reported pre-tax losses of £1.4m last year and the business has a £19.5m deficit in its pension scheme.
Mr Pindar refused to rule out job losses at the firm, which employs 480 people in Scarborough and Preston.
'Very appealing business'
Mr Pindar said the company had faced "bruised and battered" market conditions.
The businessman said they had a plan to turn the firm around but needed cash to help them move forward.
He said he was confident the company would find investment despite the deficit in the pension scheme, adding: "We are still a very appealing business and have a very good reputation. We've had a lot of interest."
Mr Pindar said it was too early to say how any restructuring or sale would impact on jobs.