Fears for Stokesley mum and baby missing after assault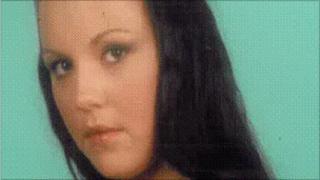 Police are concerned for the safety of a teenage mother and her seven-month-old baby who have not been seen since a "violent" assault on her father.
Natalie Foster and son Robert have been missing since the incident at their home on Seamer caravan site in Stokesley, North Yorkshire on Friday.
Two men, aged 30 and 20, from Middlesbrough, are being held after Mrs Foster's father was seriously hurt.
All police forces in the country have been put on alert as a result.
North Yorkshire Police said Mrs Foster's father was in a serious but stable condition at James Cook University Hospital in Middlesbrough where he has undergone surgery.
His injuries are not thought to be life threatening.
Detectives also want to trace Mrs Foster's 22-year-old husband Robert, who is from the Southbank area of Middlesbrough.
'Great' concern
However, they said their primary concern was to ensure the safety of Mrs Foster and her child.
Det Ch Insp Kerrin Smith said she would normally phone or text her mother several times a day but had not been in touch since the assault.
"The lack of contact from Natalie with her family in Trimdon, County Durham, since the incident, is very much out of character and a great cause for concern."
The detective added: "Due to the level of violence used in the serious assault on her father and the fact that Robert Foster is wanted in connection with the incident, there is considerable concern for Natalie's and baby Robert's well being."
Ms Kerrin said it was not known if Mrs Foster and her son were with her husband or if they had gone their separate ways.