Tesco superstore application for Harrogate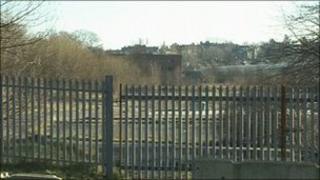 A bid by retail giant Tesco to build its first superstore in Harrogate is to be considered by planners in the next few days.
The proposed site is at a former gas works on the corner of the A59 Skipton Road and A61 Ripon Road.
The report going before Harrogate Borough's planning committee on Tuesday recommends approval of the application.
Tesco withdrew an application in 2007 after objections - but submitted the current one in 2009.
The initial objections were about traffic and impact on local businesses, but Tesco claims its revised plans are for a smaller and more eco-friendly store which would create 360 full and part-time jobs.
The store would have car parking for 420 cars.
Both objectors and supporters of the scheme will be allowed to speak at the meeting.
Matt McGee, Tesco's regional corporate affairs manager, said: "People are really keen for us to build that store and are tired of having to cross town."
He added that Tesco was pleased to be "almost ready" to build the store.
'Massive congestion'
However, Harrogate Chamber of Commerce chief exective Brian Dunsby, who opposes the current scheme, said: "All our objections are not resolved.
"We have three main concerns, traffic, safe use of the former gas works and retail trade impact."
Mr Dunsby claimed that the view of the local business community was the new store would cause "massive congestion" at the roundabout where the two roads meet.
He also called for Tesco to build a park and ride site as part of the scheme.
Mr Dunsby said: "We are not against the store in principle but are against the way they are doing it."
If the council provisionally approves the application, it must still be referred to the Health and Safety Executive and possibly the Secretary of State for approval.
The proposed store would open 24 hours a day, except on Saturdays and Sundays.