Six women arrested in York nursery inquiry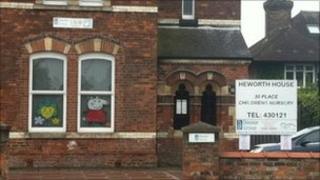 Six women have been arrested in an investigation into the welfare of children at two privately-run children's nurseries in York.
North Yorkshire Police said the the arrested women, aged 18 to 28, had been questioned and released on bail.
The police, council and Ofsted began a joint inquiry last month into the nurseries, Little Joes in Fishergate and Heworth House in Melrosegate.
Investigators stressed that there was no suggestion of any sexual abuse.
The inquiry relates to the way in which the nurseries are run, the quality of care and the welfare of the children who attend.
Both nurseries have remained open as the inquiry continues.
A joint statement from the City of York Council's Safeguarding Children Board, North Yorkshire Police, and Ofsted said: "The arrest of individuals by the police is standard practice where they have reasonable suspicion that someone may have committed an offence and this action should not be taken as an indication that offences of a more serious nature have emerged."
The statement also said parents were being kept fully informed of the progress of the investigation.
It continued: "We appreciate that this will continue to raise anxieties for parents of children in the nurseries, but we would like to stress that the welfare and safety of children is the primary concern."
Parents with any concerns can contact an advice line set up by City of York Council's Family Information Service on 01904 554444.