Hunmanby wind farm test mast approved on appeal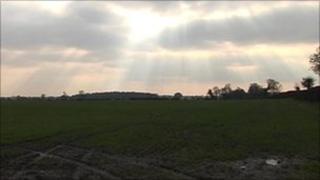 Plans to erect a test mast near Filey, North Yorkshire, for a wind farm have been approved on appeal.
The developer, Banks Renewables, had applied to build test masts in both Copmanthorpe, near York, and Hunmanby, near Filey.
Both masts were initially rejected by Scarborough Borough Council, but the plans for Hunmanby have now been given the go-ahead.
Up to 14 wind turbines could eventually be built on the South Dale site.
The 260ft (80m) mast will be erected in the next few weeks and will gather data for up to three years.
An independent inspector upheld Banks' appeal and the company said it plans to make an investment of about £35m in the South Dale wind farm.
Phil Dyke, development director at Banks Renewables, said the plant could produce renewable energy for "approximately 26,500 homes".
The company is now in consultation with Scarborough Borough Council over the planning application that the company hope to submit by the end of 2011.