The HSE will not 'call-in' Harrogate Tesco plan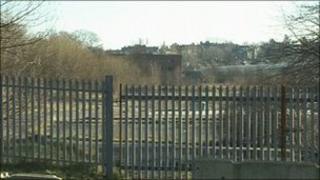 The Health and Safety Executive (HSE) has decided not to call in a decision to grant permission for a new supermarket in Harrogate.
The plans for a Tesco store at a former gas works on Skipton Road were approved by the borough council on 6 September.
The HSE had advised refusal because of concerns about safety risks, but now says it will not intervene.
The application must still be referred to the government for final approval.
The current application is the second to be submitted by Tesco for the site.
Both applications prompted a number of objections relating to possible traffic congestion, the impact on local businesses and safety.
The HSE's advice to refuse was based on the presence of natural gas pipes in the area.
Businesses 'disappointed'
In a statement the HSE said: "HSE's land use planning advice remains that there are sufficient safety grounds to refuse permission for the development."
It continued: "HSE's decision not to request call-in in this case does not mean that this advice is withdrawn."
A spokesperson for Tesco said the company was "pleased" by the HSE's decision.
Brian Dunsby, chief executive of the local chamber of trade and commerce, said he was disappointed with the HSE's decision and hoped the government would still hold a public inquiry into the plans.