Thieves target sheep on North York Moors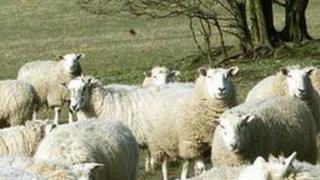 Dozens of mature sheep and lambs have been stolen from the North York Moors, police said.
Between July and October 2011, 110 ewes and 80 lambs were taken from the Northdale Rigg area near Hartoft.
North Yorkshire Police said it was the fourth consecutive year that sheep have been stolen from the area.
The National Farmers Union (NFU) said rustling was on the increase and warned the public not to buy meat from unusual sources.
An increase in the number of livestock thefts is supported by figures from the rural insurer, NFU Mutual.
It said it had received 142 rustling claims in the first six months of 2011 compared with 156 for the whole of 2010.
'Unhygienic conditions'
The company said high meat prices were probably the reason behind a resurgence in livestock rustling.
The value of the sheep stolen in North Yorkshire in recent months is estimated at nearly £14,000.
Adam Bedford, from the NFU, said: "If a farmer takes animals to a slaughterhouse, there are regulations in place to trace where those animals come from.
"Then when the public buy meat it can all be traced back directly to the farm."
He added that the majority of stolen livestock were likely to go straight into the food chain.
"There is a significant risk that stolen animals may be slaughtered, butchered or stored in unhygienic conditions", Mr Bedford said.