Appeal lodged over Melsonby postmistress murder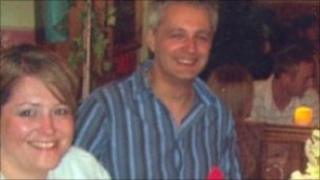 An appeal has been lodged against the conviction of a man found guilty of murdering his postmistress wife at their North Yorkshire village store.
Robin Garbutt was jailed for a minimum of 20 years for killing Diana as she slept in the living quarters above Melsonby Village Shop and Post Office.
His solicitor Chris Bunting told the BBC that an appeal had been lodged.
Garbutt's sister Sallie Wood said his conviction was a "terrible miscarriage of justice".
Garbutt, 45, was found guilty by a jury at Teesside Crown Court in April.
The court was told the shopkeeper beat his wife to death then claimed intruders had done it.
Mr Justice Openshaw said Garbutt's lies had been exposed as "pure humbug".