Nimrod MR2 on display at The Yorkshire Air Museum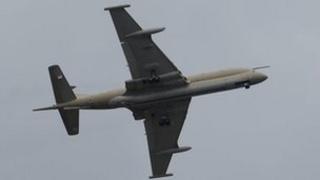 A rare Nimrod aircraft will be on display at The Yorkshire Air Museum on Sunday morning.
The former RAF craft will perform a full engine run and taxi along the Elvington airfield to watching crowds.
The museum said events such as this were rare because of the busy schedule that the airfield runs throughout the year.
The Yorkshire Air Museum is now the only museum in the world with a "live" Nimrod in its collection.
The multi-million pound Nimrod was developed from the world's first jet airliner, the Comet.
For more than 30 years the Nimrod played a major role in the defence of the British Isles and beyond.