Claudia Lawrence: North Yorkshire Police have 'new lead'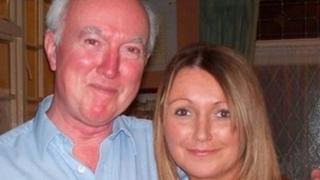 Police searching for missing Claudia Lawrence have said they have a new lead.
Ms Lawrence, who was 35 when she vanished, was reported missing in 2009 after failing to turn up for work as a chef at the University of York.
North Yorkshire Police said a potentially "crucial" new witness had come forward.
Det Supt Ray Galloway said the new information related to the time of Ms Lawrence's disappearance.
Det Supt Galloway said they were looking into what he described as a "significant and new line of inquiry" and added that it may prompt a fresh police appeal.
The inquiry is the largest in the recent history of the force but, despite the high-profile nature of the investigation, Ms Lawrence's disappearance remains unsolved.
The force has always treated the case as one of suspected murder but scaled down the investigation after 16 months in July 2010.