Malton Cemetery exhumation date set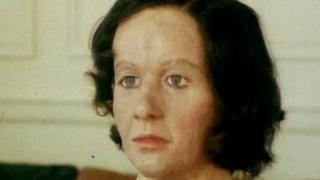 The unidentified body of a woman found in undergrowth in North Yorkshire in 1981 will be exhumed from her grave in the early hours of 24 January.
Police said their cold case review of the death may be helped by the recovery of DNA material from the body which is buried at Malton Cemetery.
An anonymous tip-off led officers to the body at Sutton Bank, near Thirsk, in 1981.
The cemetery will be closed for two days while the grave is manually dug.
It is thought the woman may have died up to two years before her body was found.
Despite an 18-month investigation launched at the time of the discovery, and appeals for information since then, the identity of the woman remains unknown.
Lack of information
A wax impression of a woman's head was created using the body's skull to help identify the victim, but no information was received.
The woman was later buried in an unmarked grave in Malton. A police spokesman said the case was one of the their "unsolved mysteries".
Now North Yorkshire Police have revealed that advances in DNA technology may bring them closer to identifying the body.
A barrier and "forensic tent" will be placed over the grave on 23 January ahead of the work.
Officers said it was expected to take seven hours to manually open the grave and recover the body.
DNA samples are expected to be taken from the femur and teeth before the body is reburied on 25 January.
At one point officers had considered the woman may have been a prisoner who escaped from Askham Grange open prison, but thumb prints and a signature sent from the Republic of Ireland discounted this theory.
In a statement North Yorkshire Police said they wanted to find answers to the woman's death and that "her family deserve answers".