Scarborough Borough Council closes 'death trap' flats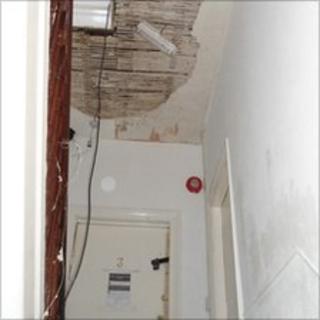 Privately-owned flats described as a "death trap" have been closed by Environmental Health officers in Scarborough.
Council officials said the property at 10 Cromwell Terrace had numerous health and safety hazards including very dangerous electrics.
The tenants at the property have been provided with emergency accommodation, Scarborough Borough Council said.
The council said it had been unable to identify the owner of the property.
Potential hazards also included a lack of fire safety provisions, a lack of power and heating and a collapsed ceiling.
Environmental Health officers described the property as one of the worst they had seen for a number of years.
Andrew Rowe, housing manager at Scarborough Borough Council, said: "We only use our emergency closure powers as a last resort because of the upheaval caused to residents, however on this occasion we really had no choice. The building was a death trap.
"It's simply not acceptable for landlords in the borough to rent out properties in such a poor state of repair."