Whitby regeneration plans considered by residents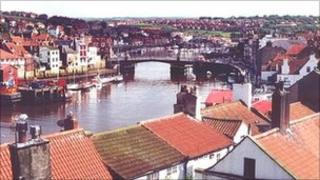 Residents of a North Yorkshire seaside town are to be asked for their views on how parts of the town could be regenerated.
Plans to develop the east side of Whitby have already been backed by Scarborough Borough Council.
Changes including better green spaces, community facilities and play areas as well as improved lighting would be considered, the council said.
Councillor Sandra Turner said it was an "exciting time" for East Whitby.
"Over the coming months we want to talk to as many local people as possible and to encourage residents and organisations to work together to help deliver the improvements that residents want to see," she said.
Organisations including North Yorkshire Police, the Youth Service, the Children's Centre, Yorkshire Coast Homes and Seachange would also be asked for their views, the council said.
The development of the plan is being led by Scarborough Borough Council and Groundwork, a charity which works with communities to make changes to their neighbourhoods.