Burnholme Community College in York may close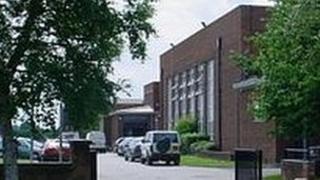 A secondary school in North Yorkshire has said it may close because of the falling number of prospective pupils.
In a letter to parents, Burnholme Community College in York blamed a "rapid decline" in the number of children of secondary school age.
York Council said in a statement only 40 students had applied for a place for September 2012 making a total of 270 students across all year groups.
A parents' meeting is planned for 22 February at the school.
Burnholme Community College is the smallest secondary school in York and said it was "regrettable" it could not ensure a "viable" Year 7 for 2012.
'A phased closure'
The school is a specialist business and enterprise college for ages 11 to 16.
The letter from headteacher Simon Gumn stressed that the problems were not to do with academic achievement but the school' s funding was directly linked to the number of students.
The council said at least £580,000 per year had to be found from the city's school budget if Burnholme was to continue operating.
Closure would affect students currently in Year 7 and 8 who would continue at the school until Year 9 and then move and study elsewhere the letter said.
Councillor Janet Looker, cabinet member for education, children and young people's services, said: "It is very sad that we have to consider a phased closure of Burnholme Community College."
She added that the college was highly regarded by the parents, and Ofsted had judged it to be "good" at its last inspection.
The council is to hold a public consultation in March about closure of the college.