Views sought on York Burnholme Community College closure plan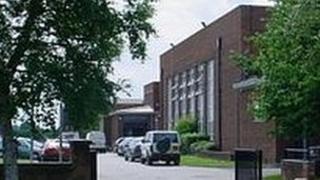 Parents, pupils and staff at a North Yorkshire school are being asked for their views on its proposed closure due to falling student numbers.
York council said it was considering a phased closure of Burnholme Community College, where only 40 students had applied for a place in September 2012.
The school, which was rated "good" in its last Ofsted inspection, could close in 2014, the council said.
It said the school was "no longer financially viable".
Support pledge
Burnholme Community College is a specialist business and enterprise college for children aged 11 to 16 and currently has 286 pupils on its roll.
Councillor Janet Looker, cabinet member for education, children and young people's services, said it was "very sad" that the school was under threat of closure.
"Our priority now is to consult on a phased closure plan that seeks to protect the quality of education available to students already at Burnholme and to families living in this part of the city," she said.
Ms Looker said head teachers at all other secondary schools across York, including the city's two academies, had pledged to work with the college to support students and staff.
If a phased closure was agreed, 172 students in the current Years 9, 10 and 11 would be allowed to complete their education at Burnholme before it closed, the council said.
A further 114 students in the current Years 7 and 8 would be relocated to neighbouring schools in 2013-14.
York council had earlier said at least £580,000 per year would have to be found from the city's school budget if Burnholme was to continue operating.