Egdon Resources to drill for North York Moors gas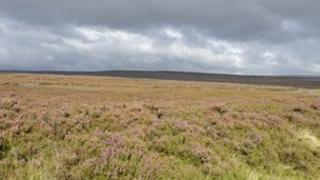 Plans to search for gas reserves in the North York Moors National Park are to be unveiled later this month.
Gas exploration company Egdon Resources is seeking planning permission to drill an exploratory borehole in Westerdale, near Whitby.
The plans will go on show at the Village Hall on 16 March.
If approved, it will be the second attempt by the firm after the first in 2006 led to no commercial quantities of gas being found.
The company said the site had since been restored to farmland.
As part of the plans, the firm hopes to build an access road near Broad Gate Farm to erect a mobile rig.
It expects the drilling to last for six weeks.
Mark Abbott, managing director of Egdon Resources, said the company wanted to "get feedback from residents and other stakeholders" before a planning application was made to the local authority.
If commercially-viable quantities of gas were to be found, the company would need to seek further planning permission to extract the reserves.