Scarborough hospital to get new paediatric unit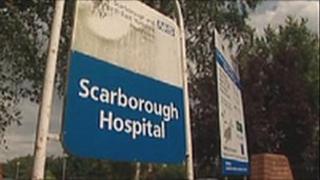 A new paediatric unit which will serve about 5,000 in-patients is to be built at Scarborough hospital.
The unit is part of a range of improvements planned after the hospital was awarded £26.7m in government funding.
The Secretary of State for Health, Andrew Lansley, said the grant would mean patients would benefit from the latest "world-class" equipment.
Improvements will also be made in coronary care and therapy services.
The grant is part of £330m being awarded for capital improvement projects across the NHS in England.
Mr Lansley said: "I want NHS patients across Scarborough, Whitby, Ryedale and Bridlington to get the best care and treatment.
"This will mean that more patients across Scarborough and North East Yorkshire will benefit from the latest world-class equipment."
Real difference
The Scarborough and North East Yorkshire Healthcare NHS Trust said as well as building the new paediatric unit it would also use the money to remove temporary office accommodation.
Mike Proctor, chief executive of the trust, said the funding would mean a real difference to patients.
"We are delighted to receive this funding which will be invested in the much-needed improvement of the Scarborough hospital estate," he said.
"This investment will not only improve the quality of care and patient experience but will help to reduce our running costs by improving the energy efficiency of the hospital."
The money would also mean a reduction in the maintenance backlog at Scarborough hospital, Mr Proctor added.