Scarborough man claims benefit system is failing vulnerable people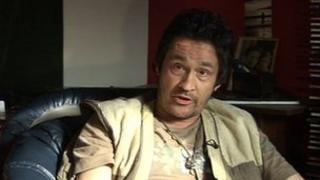 People with serious mental health problems are being failed by the benefits system, a spokesman for a mental health charity has said.
David Smith, the chief executive of the charity Mind in York has said their office had dealt with about 500 cases involving people who are unwell.
Mr Smith's call came as a man from Scarborough with schizophrenia said he had no support for eight months.
The Department for Work and Pensions said the benefits system was changing.
Mr Smith said: "It's not just about the Disability Living Allowance, there are long delays with other benefits too.
"We often hear from people we're supporting who are deemed fit for work but they have serious mental health problems."
He said he was left without financial support for eight months until the Citizens Advice Bureau (CAB) intervened.
The Department of Work and Pensions (DWP) declined to comment on the case.
Mr Carr has suffered from depression, addiction problems and schizophrenia for 15 years.
After spending four years in hospital he was discharged last year.
'Unable to cope'
Without any means of financial support, Mr Carr said he was forced to turn to family and friends for help.
However, his family were unable to cope with the bureaucracy and approached the CAB for help which was able to get Mr Carr's application processed.
Rachel Boyes, from Scarborough CAB, said people like Mr Carr should be prioritised by the system.
She added: "If people aren't getting the help they need they will end up in hospital or back in residential care at a far greater cost than basic benefits."
A spokeswoman for the Department of Work and Pensions said: "At the moment we can't be certain that support is always going to those who need it most, which is why we are replacing the outdated DLA with the new Personal Independence Payment.
"The new benefit will better recognise the needs of people with severe mental health conditions, something lacking at the moment.
"Under the new system, most people will have a face-to-face consultation with a health professional as part of their claim".