Claudia Lawrence: Friend says the case has 'broken' her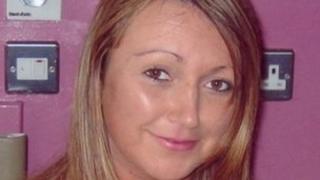 The friend of missing Claudia Lawrence has said her disappearance has "broken" her.
Ms Lawrence, who worked as a chef at the University of York, was last seen on 18 March 2009.
Her close friend, Suzy Cooper, said the case had completely changed her life but she remained hopeful Ms Lawrence would be found.
North Yorkshire Police believe Ms Lawrence was murdered and their investigation is ongoing.
Ms Cooper said she found it hard to believe that three years on she still has no information about what has happened to Ms Lawrence.
She said: "I am still in the same position regarding her disappearance as I was in the beginning. It has been very difficult for me personally, it has absolutely changed my life.
"I guess in a way it has broken me because I can't move forward until I have some resolution to this."
'Spark of hope'
Ms Cooper said she still hoped her friend, who was 35 when she went missing, was still alive.
She said: "There is still a big spark of hope she is still alive but as time has moved on I have maybe had to, rather than wanted to, accept there is a possibility that isn't the case."
The inquiry into Ms Lawrence's disappearance is the largest in the recent history of North Yorkshire Police but the force scaled down the investigation after 16 months in July 2010.
Det Insp Adrian Gathercole, from North Yorkshire Police, said: "Cases are resolved sometimes many years after the event. The investigation is still live and ongoing.
"It is a relatively small step that may need to be taken to move it from where it is at the moment to actually working out what has happened to Claudia."
Ms Cooper appealed for anyone with any information about Ms Lawrence's disappearance to contact police.
She said: "It is perhaps not realised how much of an effect something like this can have on people. Please if you can find it in your hearts somewhere this far along the line then just come forward."