Poppy Rodgers died after taking 'amphetamine paste'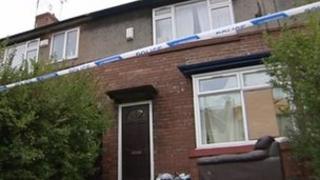 A 16-year-old girl collapsed and became unresponsive after taking a "yellow-white" paste thought to contain amphetamine, an inquest has heard.
Poppy Rodgers was found seriously ill at an address in Tang Hall Lane, York, last Thursday and died in hospital.
York coroner Donald Coverdale said the teenager lived at Long Marston but had been staying with friends in Tang Hall Lane.
A man and woman who were arrested have been released on bail.
Mr Coverdale, who opened and adjourned the inquest, said Ms Rodgers had "taken something" on the evening of 19 April and shortly afterwards she became unwell and slurred her speech.
"She collapsed and became unresponsive. Paramedics attended promptly."
He said she was taken to York District Hospital and admitted at 12.05 BST on 20 April.
"She was clearly unwell. Resuscitation was attempted but proved to be unsuccessful."
The coroner said further tests were needed to determine the cause of death.
A 21-year-old man, also believed to have taken the substance, was later discharged from hospital.
A 23-year-old man and 26-year-old woman, both from York, have been released on conditional bail after being arrested on suspicion of supplying a controlled drug.