North York Moors gas well application submitted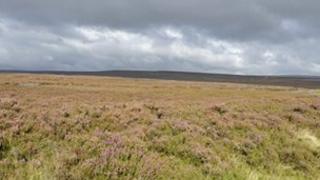 An application to drill a gas well in part of the North York Moors National Park has been formally submitted, a gas exploration company has confirmed.
Egdon Resources is seeking planning permission to drill an exploratory borehole in Westerdale, near Whitby.
Amendments had been made to the original proposals following a public exhibition, the company said.
The firm's first attempt to find gas in the area, in 2006, led to no commercial quantities being discovered.
Mark Abbott, the firm's managing director, said plans to close a bridleway near the proposed site for six months had not proved popular and it would now be kept open if the application was successful.
The attitude of local residents to the proposed borehole had been "very positive", said Mr Abbott.
"I think this was because there is a general acceptance of the need to exploit our recoverable gas resources and also because of their experience of our previous attempt to find gas in the area," he said.