Laser scanner at North Yorkshire accident scenes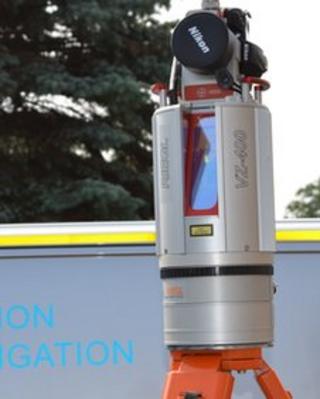 A 3D laser scanner is now being used at traffic accidents by North Yorkshire police to reduce the time officers spend at the scene.
The scanner is accurate to within millimetres and produces a video "fly-through", still images and line drawings of the accident scene.
Police estimate officers using it will spend 35 minutes less at any incident.
Assistant Chief Constable Iain Spittal said: "We are one of the first forces to use this new equipment."
Acting Sgt Dave Foster said: "It will allow us to reopen roads and motorways much quicker than before."
Five of the force's officers have been trained to use the scanner.