North Yorkshire sex assault help unit set to open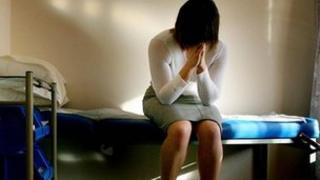 A specialist centre to help the victims of rape and sexual assault is to be opened in North Yorkshire.
The unit will offer medical help and counselling alongside the opportunity to involve police officers if the victim chooses.
A North Yorkshire Police spokeswoman said that in 2011 only one third of all allegations of rape resulted in court appearances.
The new centre will open in January and is described as a "one-stop shop".
Mr Mason said the house was "too all intents and purposes" a domestic home but with additional facilities such as discreet cameras to enable the recording of conversations between the victim and those taking details of the attacks.
He added: "Any sexual offence is a traumatic issue and the prospect of going into a police station where members of the public go, or there are members of the public who have been charged or are answering bail go - this unit will have much softer surroundings."
Det Insp Karen Warner, of North Yorkshire Police, works with a unit that deals with the victims of rape and sexual assault.
Ms Warner said the idea of the "home setting" was that it would not intimidate or disconcert the victim.
She said: "It a place that is very safe, very neutral, and it's normal in that sense.
"The victims are seen by professional people, who can obtain the very best evidence from them in a way that is sensitive and kind while they are going through a very traumatic experience."