York PMS health centre for travellers to close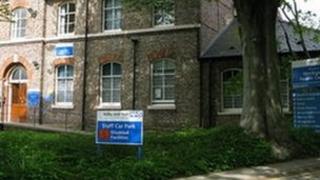 A specialist health centre which serves the traveller and homeless communities is to close in September.
Personal Medical Services (PMS), based on Monkgate in York, was developed 12 years ago to provide additional support for the two groups.
Homeless and traveller support organisations said the closure plan may put people's health at risk.
NHS North Yorkshire and York said moving services to larger GP practices would offer better patient care.
The NHS said the practice was too small, with just one doctor, to provide care for long-term conditions such as heart disease or diabetes.
'No trust'
Dr David Geddes, medical director of NHS North Yorkshire and York, said: "These people often have complex health problems alongside their social circumstances.
"We need to provide them with expertise and access to expertise that is just not available in such a small practice."
Christine Shepherd, from the York Travellers Trust, said: "A lot of the community members we deal with are very reluctant to engage with these kind of services. They just don't have the faith or trust in them.
"The PMS service was such a valuable service because people could just walk in and be seen."
Jeremy Jones, chief executive of homeless centre Arc Light, said he believed the change could put patients health at risk.
"You cannot put a price on health and it is at the heart of the work we do. Our clients have extremely disorganised and chaotic lifestyles and this service is critical," he said.
Dr Geddes said the NHS was identifying GP practices in York who would work with the voluntary services to offer services to patients from these groups.