Teenager arrested over serious sexual assault in Whitby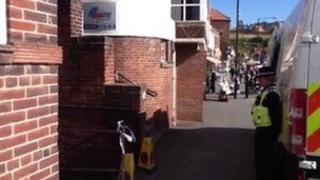 A teenage boy has been arrested in connection with a serious sexual assault in a North Yorkshire town.
A girl, whose age has not been given, was attacked in an alleyway between New Quay Road and Baxtergate in Whitby on Wednesday 12 September between 20:30 and 21:00 BST.
Detectives leading the investigation arrested the teenager on Friday.
The boy, whose age has also not been given, was being held in police custody for questioning.