Museums in York ask young people for new ideas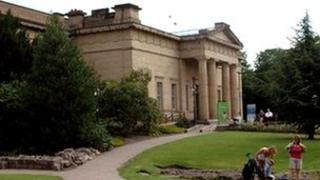 Two museums in York have offered thousands of pounds to help young people who come up with new ideas.
The Yorkshire Museum's medieval gallery and York Castle Museum's toy exhibition will be revamped next year.
People aged 16-24 have been asked to come up with ideas for the exhibitions and the winners will be given budgets to create them.
The exhibitions will open January 2013 at the Yorkshire Museum and April 2013 at the Castle Museum.
Amy Parkinson from York Museums Trust said the winning ideas would be seen by thousands of visitors every year: "It must be different to anything they have seen in other museums.
"Any ideas involving digital or new technologies would be welcome, but the idea could use any medium at all."
The winning idea for the Yorkshire Museum will receive £6,000, and £2,000 will be given to the Castle Museum winner.