North Yorkshire chief constable appointment delayed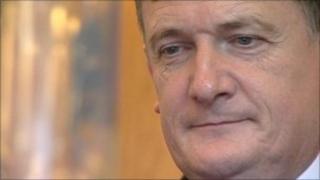 The appointment of a new chief constable for North Yorkshire police has been delayed after interviews failed to find a suitable candidate.
Julia Mulligan, the county's police and crime commissioner, said she had decided to re-advertise the post.
A number of candidates had been interviewed for the post on Monday.
Mrs Mulligan said she was determined the public got the best person for the job and "hence I want to test the market again".
She said a comprehensive assessment process had been undertaken and she was confident of an appointment as "soon as practically possible".
Tim Madgwick, the temporary chief constable, took over in 2012 following the retirement of Grahame Maxwell after five years in the job.
Mr Maxwell admitted gross misconduct in 2011 after helping a relative during a 2010 recruitment drive for the force.
Mrs Mulligan said Monday's candidates would be welcome to re-apply.